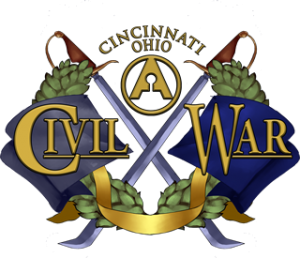 Civil War Manifest Destiny Registration
Arcade Legacy has been Cincinnati's premier classic gaming destination since 2009. Visit our family friendly all ages location in the Cincinnati Mall where you will find 70+ arcade games and pinball machines, 20 classic and current gaming consoles, giant projection screens for the newest titles and Rock Band all for one low admission price. No quarters needed! We also have a media store stocked to the brim with classic and current video games, consoles and accessories, movies on DVD and Blu-ray, action figures and other collectibles, board games, comic books, game guides, posters, original artwork and whatever other oddity we can cram in there.
Visit our Bar Edition in Northside where we offer a great selection of beers, cocktails, sodas, stellar hot dog creations, and killer mac & cheese along with the nearly 50 arcade games and pinball machines, a classic console lounge, current console bar, and a patio where we have live music and other events. All games (except pinball) are free to play if you buy drinks or food. No matter what location you choose, you are sure to have a fantastic evening!